It is necessary to review the priority of implemented loan programs. SCWE Chairman
19.11.2016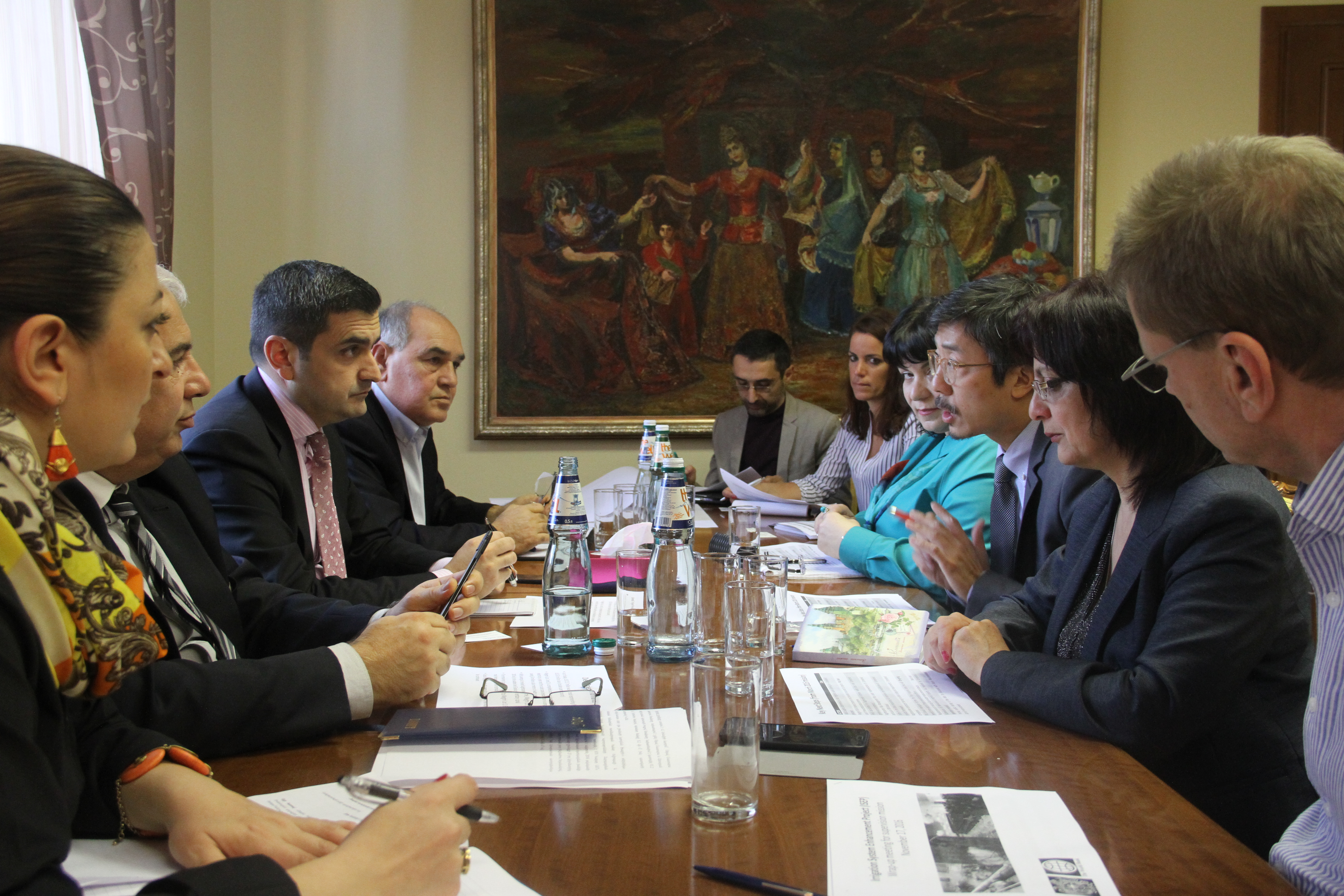 "In the framework of "Irrigation System Enhancement Project" it will be possible to save 2 mln kWh of electricity", said Senior Water Resources Specialist of the World Bank Mr. Winston Yu during the presentation of current outcomes of projects to the Chairman of the State Committee of Water Economy of the RA MEINR Mr. Arsen Harutyunyan.

Furthermore, speaking about the projects financed by the WB, Mr. Yu mentioned that it would enable to reduce water losses over 24 mln m3 in the result of improving the condition of discharge channels conveying mechanical irrigation water.

SCWE Chairman Mr. Harutyunyan emphasized that many projects in the sector have been carried out by financial support of the World Bank. "The works implemented previously give hope that future cooperation with WB will be effective, but there is a need to review the priorities of the sector. It is necessary to get rid of institutions carrying out repetitive functions, as well as to review the priority of some programs, in order to avoid unnecessary loan burden", said the Chairman.

WB representatives mentioned that they agreed with the Chairman's approach. Emphasizing the construction of Geghardalich gravity system among jointly implemented projects, Mr. Yu said that the project was revised, taking into account the comments of Goght community population. In the result of revised project it was possible to save some money, and it enables to construct drainage pipeline requested by Goght population.
« Back