Any thorough and effective program will be under focused attention of SCWS and the new government
16.10.2016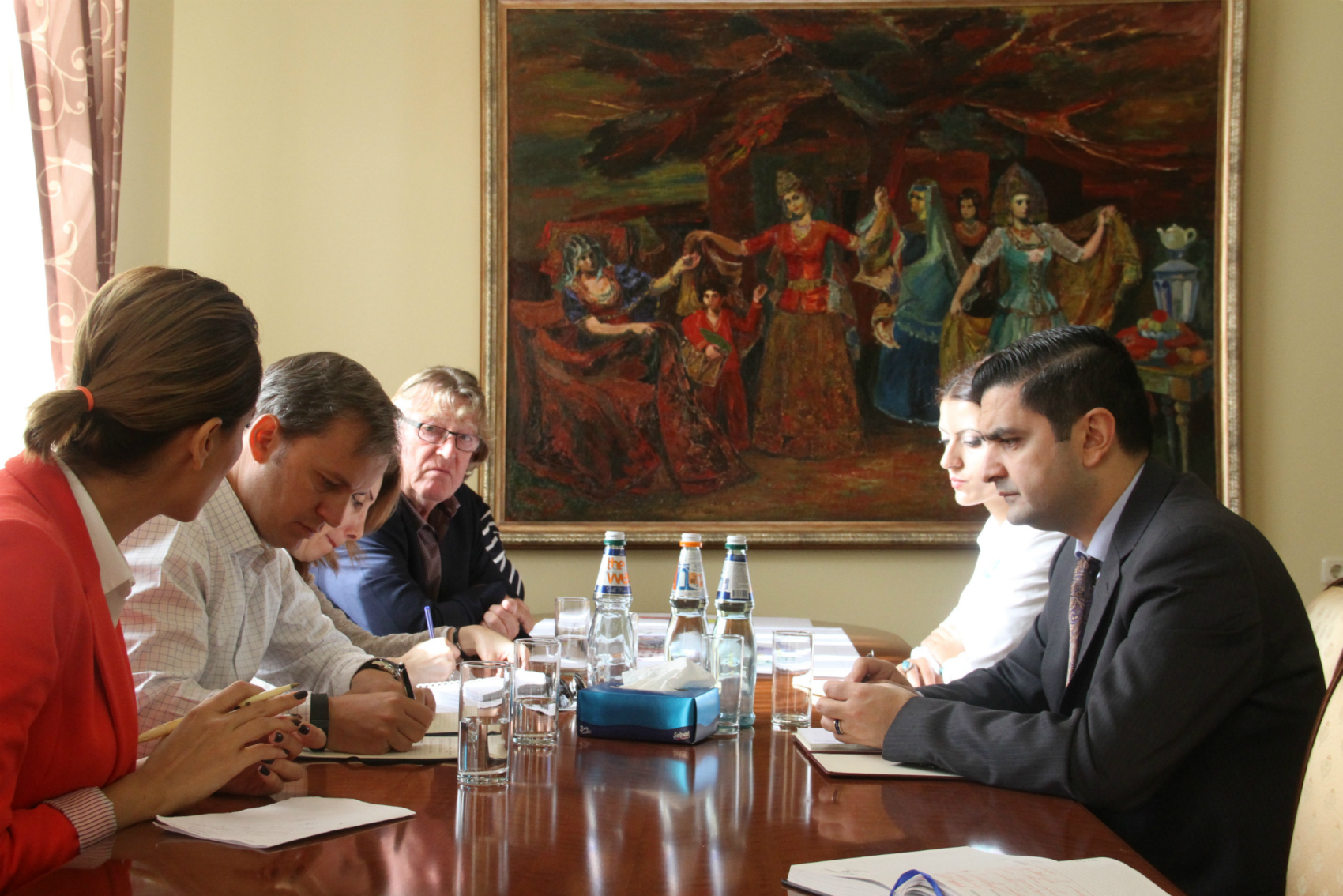 "The cooperation with Asian Development Bank is very important for Armenian side", said the Chairman of State Committee of Water Economy during the meeting with ADB mission.
This was a sequent working meeting of newly appointed Chairman with international partners, which is aimed to the discussion of current projects and development of guidelines of future cooperation.
ADB Deputy Country Director in Armenia Cesar Llorens Alvares congratulated Arsen Harutyunyan with his new appointment and expressed hope that future cooperation will be productive as well.
"All projects implemented in Armenia up to now are quite encouraging for ADB", emphasized C. Llorens Alvares.
SCWS Chairman ensured the colleagues that any thorough and effective program will be under focused attention of SCWS and the new government.
A.Harutyunyan also presented his approaches of increasing the work effectiveness of SCWS.
"Especially I'd like to present my ideas regarding PIUs: In order not to create some difficult processes for international partners specialists will be separated from PIUs, who will coordinate the work of certain international organizations providing them with direct conductivity and uninterrupted communication", said A. Harutyunyan.
C. Llorens Alvares greeted the approach of SCWS Chairman and stated, that are ready to implement the envisaged loan projects of 2017 just in format was mentioned.
The meeting was also attended by General Director of "Armenian Water & Sewerage" CJSC Patric Lorin, who said that feasibility studies are underway at present in Ararat and Armavir regions, after receiving the results will be clear what kind of projects can be carried out in the areas to improve irrigation and drinking water systems.
« Back