Approaching of public confidence should be the principle of the work. Arsen Harutyunyan
17.11.2016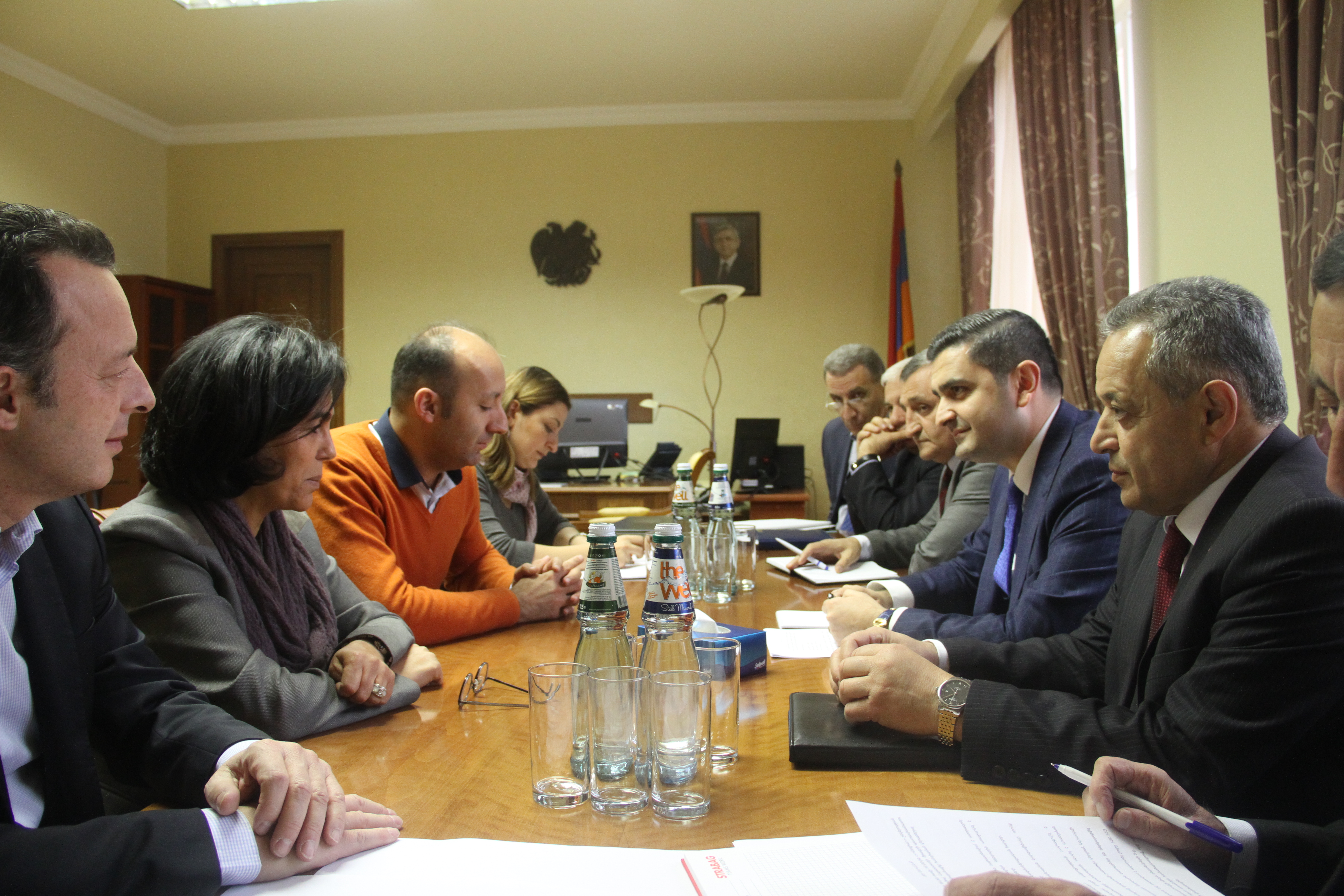 "Veolia Djur" company has already been registered formally, it will implement the commitments of one single operator in the whole territory of the Republic of Armenia in upcoming 15 years", said Vice President of Central, Eastern Europe of Veolia Group Ms. Malika Ghendouri during the meeting with the Chairman of the State Committee of Water Economy of the RA MEINR.

She mentioned that the activity implemented in the water supply and wastewater sector of Yerevan city is an important experience for the company, the outcomes of which are visible for the company, as well as for the population. The increase of water supply duration, the reduction of water losses and the increase of water quality control are only some of the achievements.

"Through joint efforts we managed to provide 24 hours' water supply nearly in whole area of Yerevan at the same time ensuring high water quality. I think, it is a good base for enhancing bilateral cooperation including all communities of Armenia", mentioned Ms. Ghendouri.

The Chairman of SCWE Mr. Harutyunyan greeted the establishment of "Veolia Djur" and expressed hope that public confidence, which was achieved in the result of implemented work in Yerevan, could help not only the new company in its activity, but also could be an obligatory alertness.

"Taking into account the international experience of the company, as well as quite successful local activity in the past, I think, the cooperation will be effective. However, I would like to ask you to develop severe mechanisms on accountability of activities, in particular to make procurement processes simple and transparent as much as possible. Approaching of public confidence should be the principle of the work", said A. Harutyunyan.

It should be mentioned that in the coming days Lease Contract of drinking water system for 15 years will be signed with "Veolia Djur" company.
« Back